Who are we?
First College is a ministry of FBC College Station focused on the students of Texas A&M University and Blinn College. Our mission is to develop disciples and equip disciplers. To accomplish our mission, we have a weekly discipleship structure focused on following Jesus, glorifying God, and engaging in community.
Weekly schedule
Sundays @ 9:45 - College Large Group (Worship Center)
Sundays @ 8:30 & 11:00 - Church Worship (Worship Center)
Meet our College Team
Jordan Whittington - College Pastor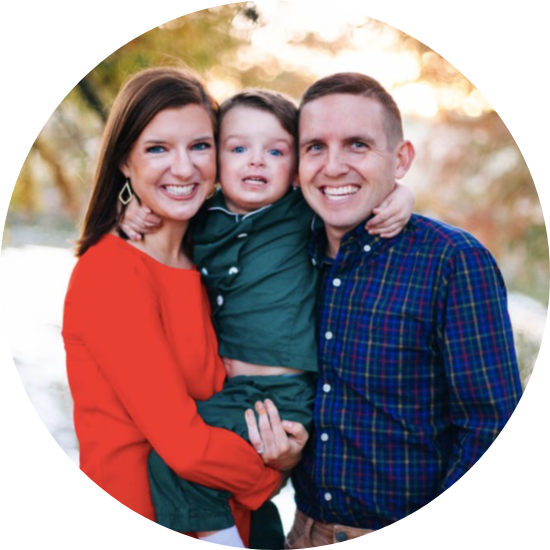 Jordan is the college pastor at FBC College Station. He has been married to Carlin, the only girl he ever loved, since 2011. They added their son Cooper to their family in May 2017. They love to explore new places, eat good food, and watch sports. Jordan graduated from the University of Alabama in 2010 with a Bachelor's Degree in Secondary Math Education. He also attended Beeson Divinity School, earning his Master of Divinity in 2014.
For Jordan and Carlin, their four years in college were the most spiritually transformative years of their lives. College ministry has changed their lives and now they get to give back what they received. Jordan has a dream of what our world would look like if young adults didn't walk away from the church in college but rather used this time to dedicate themselves to Christ. By walking with students as they navigate adulthood and the important decisions that come with it, Jordan is able to work toward this dream of men and women dedicated to God's glory and the world's good.
Tyler Batts - College Associate
Tyler is the college associate at FBC. She is working alongside Jordan helping pour into and check in on college girls. Tyler graduated from Texas A&M in May of 2020. She graduated with a degree in Dance Science, double minoring in both Psychology and Religious Studies. Tyler is currently enrolled in classes at Dallas Theological Seminary pursuing her Master's in Biblical Counseling. She plans on getting her license to counsel and helping others heal by pointing them to Christ.
The college group at FBC impacted Tyler's life in many ways. She began her journey here by attending a mission trip to NYC with the college group. This mission trip not only led her to further community within the church but also led to a summer long internship with church plants in New York. Tyler appreciates this ministry and enjoys being able to pour back into a community that transformed her life in college.