Women's Ministry
As the nurturers of our families, we also need time to get away and be nurtured ourselves by spending time in the Word of God and developing friendships based on the love of Christ. Whether you work, or stay home with your children, we all need to be encouraged in our walks. To help facilitate this we offer some great times of fellowship!
"... The sweetness of a friend comes from their earnest counsel." Proverbs 27:9
______________________________
Events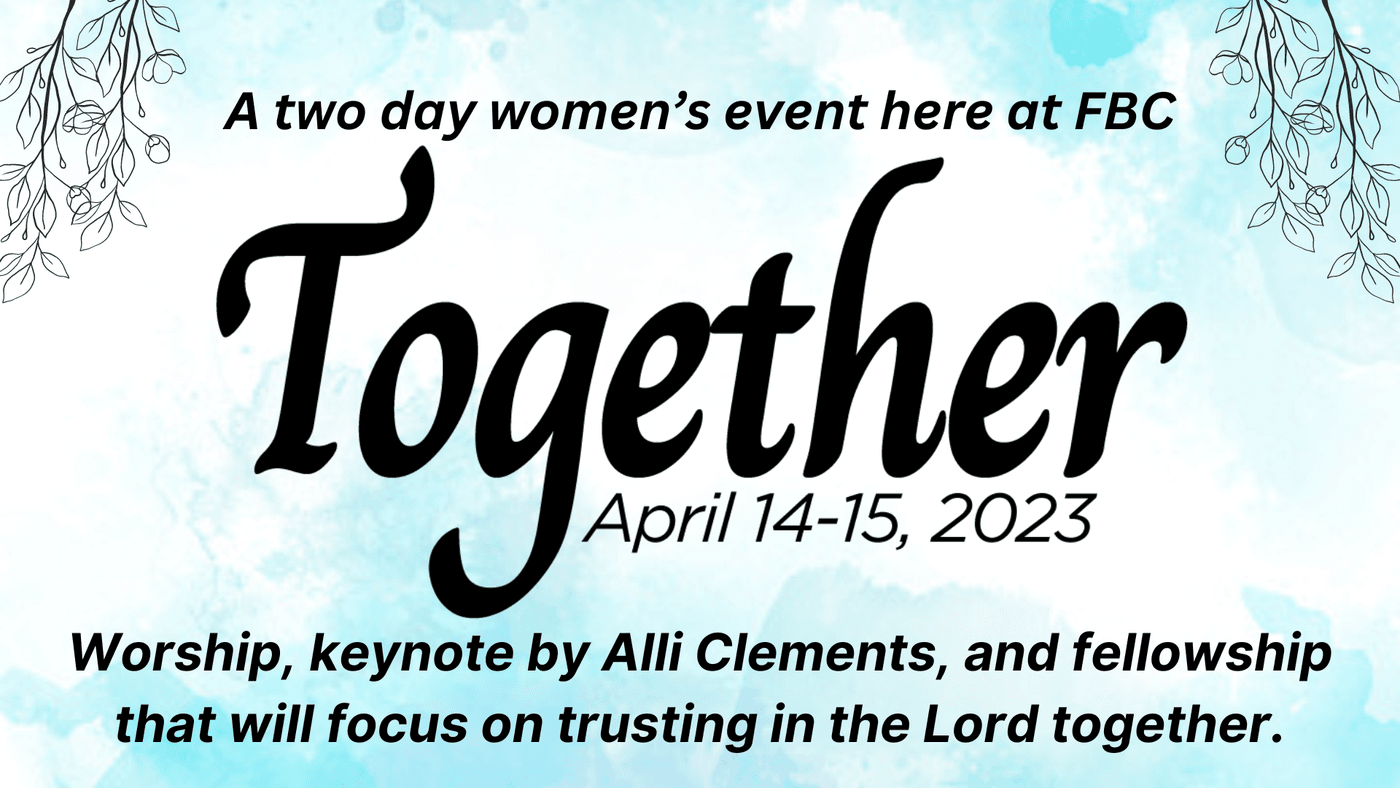 A two day Women's event on April 14-15 here at FBC featuring break out sessions, worship & keynote by Alli Clements, and fellowship that will focus on trusting in the Lord together. We will kick off Friday at 6 PM with dinner followed by large group worship and teaching time. The scheduled activities will end by 9 PM but we will have a bonus fellowship time of hangout and games for those who are night owls! At 9 AM we will begin with coffee/tea and worship. Saturday will be filled with three Breakout Sessions led by several FBC women on a variety of topics (as well as a craft session).
You choose the Breakouts you'd like to attend! Lunch will be before our third Breakout session and we will wrap everything up Saturday by 2 PM.