We're celebrating 100 years of ministry!
(and we'd love for you to join us)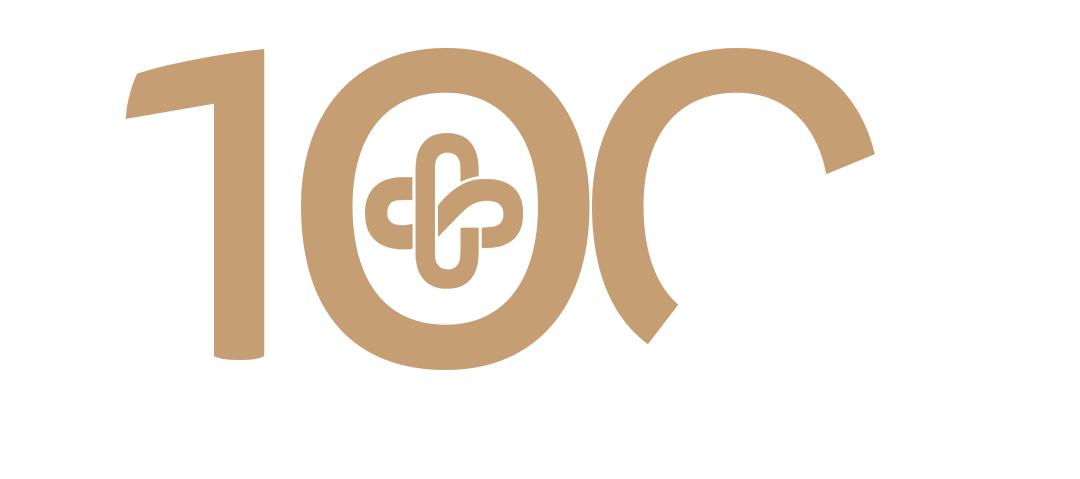 Important Information:
We're celebrating 100 Years over the weekend on April 1st-2nd, 2023! We would love if you would join us for a celebration on Saturday & service on Sunday!
It will take place at FBC College Station which is located at 2300 Welsh Ave
If you have questions about any of this information, please contact fbc100th@fbccollegestation.com to get more information. You can also call our front office at (979) 696-7000
_____________________________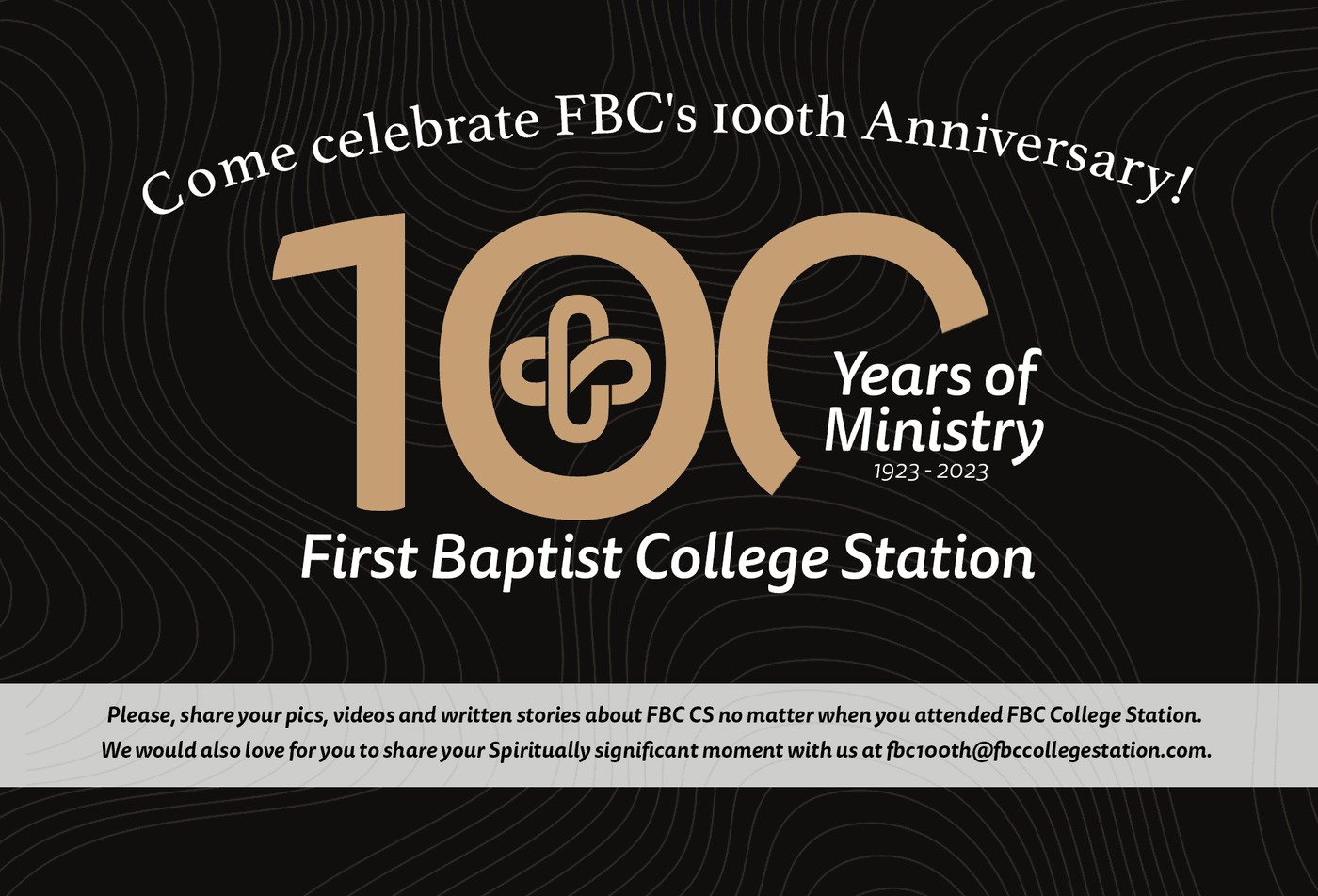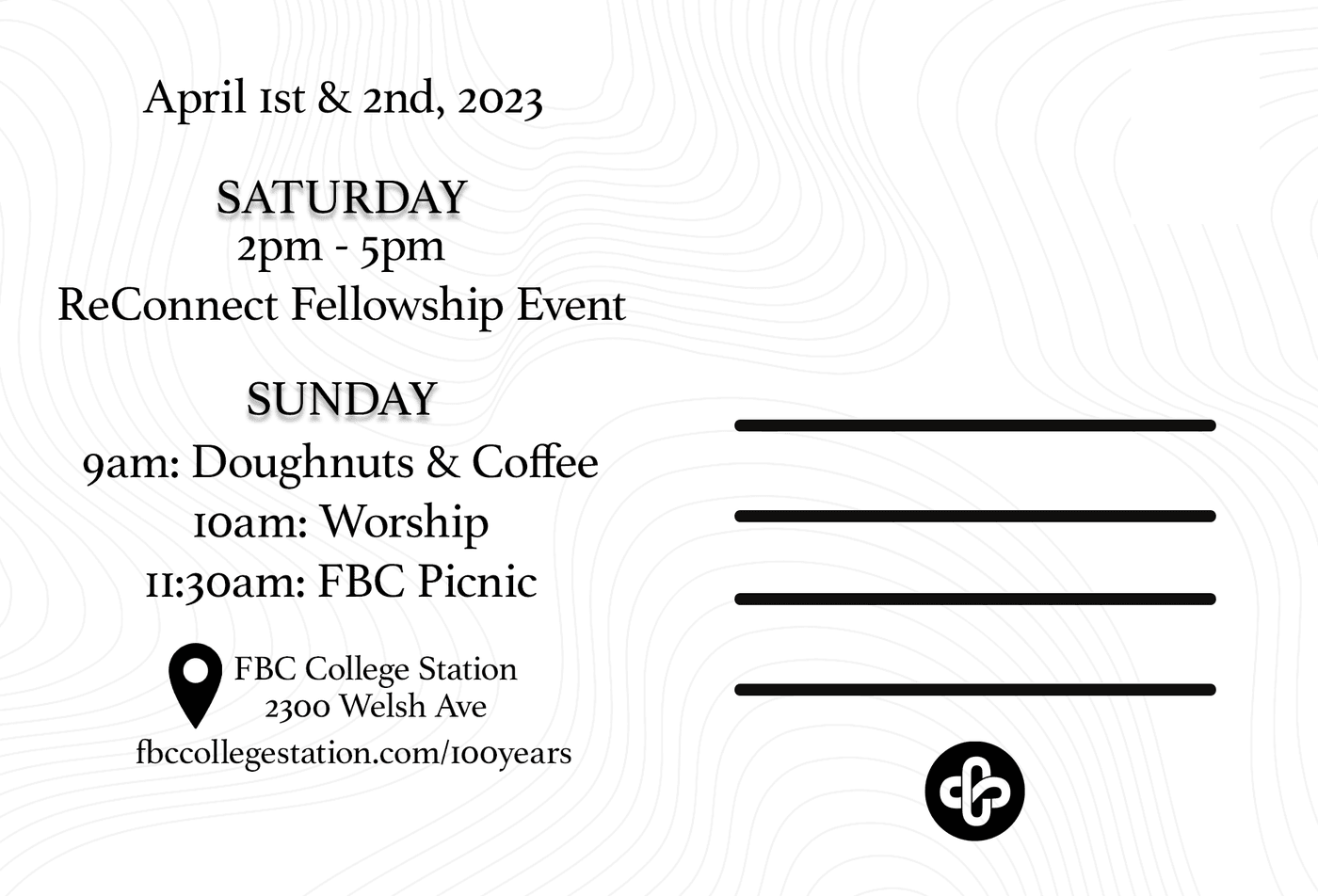 Here is your invitation with more info on specific events on April 1st and 2nd
Our ReConnect event on Saturday will feature fellowship, snacks, a place to share your FBC stories (funny and serious) on video, an opportunity to get t-shirts and ornaments commemorating our 100th Anniversary and a Ministry Fair to see and experience the many opportunities we currently have at FBC.
We have several fellowship opportunities on Sunday as well with donuts and coffee at 9am and a fully catered BBQ meal following our combined Worship Service at 10am.
We look forward to celebrating this special occasion with you and your family!
_____________________________
Grab your LIMITED EDITION, 100th Anniversary Memorabilia before it's gone!